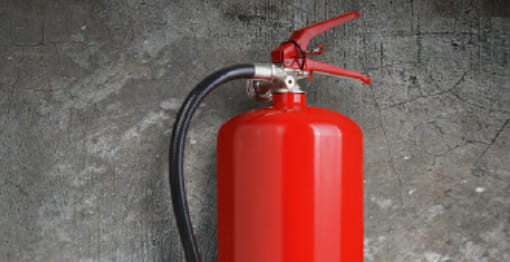 FIRE SERVICES
We offer industry-leading Fire Safety services with dependable quality and exceptional value. A range of services to minimise the threat of fire.
Nationwide Fire Protection Services
A serious fire can be absolutely catastrophic. It's everyone's worst nightmare. 
PTS Compliance are committed to protecting your business from every angle, from mitigating electrical fires to servicing your fire alarms. Our priority is ensuring that your premises is compliant with fire regulations and electrical standards in your industry.  Our fire safety services will not compromise on quality of delivery and diligence of work. Yet we're still able to provide our fire safety services for unbeatable prices. 
We're more than just a supplier of choice for the Fire Safety needs of 1000's of businesses up and down the country, we are complete peace of mind. Safe to say, our certified engineers have it all covered. We employ BAFE qualified and FIA trained engineers who are as good as they get, so you can be absolutely certain that our service standards won't fall short. Not for anything.
FIRE EXTINGUISHER SERVICING
Why Do I Need Fire Safety or Security Services?
Depending on your industry, business type or whether you're deemed a higher-risk premises, you will have certain fire regulations that your business must meet. Failing to meet fire safety standards puts your business, your workforce and potentially your customers at risk. 
Most fire fighting or safety equipment must be serviced regularly by a qualified professional. You must also have the right equipment for your premises and location that meets industry standards. 
If these obligations are not met, or addressed within a timely manner, the responsible party can receive an unlimited fine or time in prison in line with the Fire Safety Order (2005).
What Do Fire Safety Services Include?
PTS Compliance provide a comprehensive range of fire safety services. Firstly including fire alarm servicing and fire risk assessments. However, we can also help to protect your property from fire risks with electrical testing and thermal imaging surveys. 
For more information about how we can help you or your business, get in touch with PTS Compliance.
I would just like to say PTS Compliance are one of the most professional, conscientious and trustworthy contractors I have ever dealt with, they have never let us down even in emergency situations. I would not hesitate to recommend the service of PTS Compliance.
John, Managing Director, Muneris Limited – London